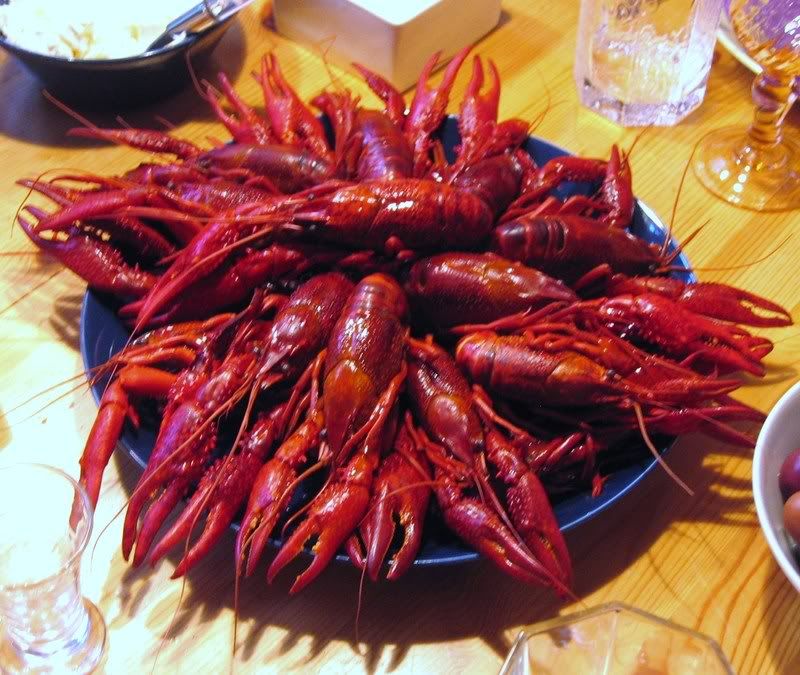 Last night I had crayfish for the first time in my life. I have never tried to avoid crayfish, just never been invited to a crayfish party before. To be precise I wasn't invited to a crayfish party this time either but a garden party, but who cares, I got to eat crayfish! No longer am I that oddboll who has never eaten them. A new era has begun.
They taste like shrimp. Shrimp good.
But so much work for a little piece of meat? I guess that's why you only have crayfish parties once a year.
Poor little crayfish. And I'm very tired.